A new generation Fuchs transfer machine equipped by us with a hydraulically driven magnet installation, type KWSHD 12.5. This magnet installation consists of a steel heavy duty DC generator which can be loaded 100% 24/7.
All circuits and controls are in the safe 24 volt voltage. For an optimal throughput capacity, the installation gives the magnet supplied by KW Supply a "boost" so that the magnet takes about 30% more scrap, which is a huge advantage. The very strong, robustly built magnet has a large lifting capacity due to the specially developed magnet coil.
At the request of the customer', the magnet is equipped with a polyp gripper recieving head with a safety chain.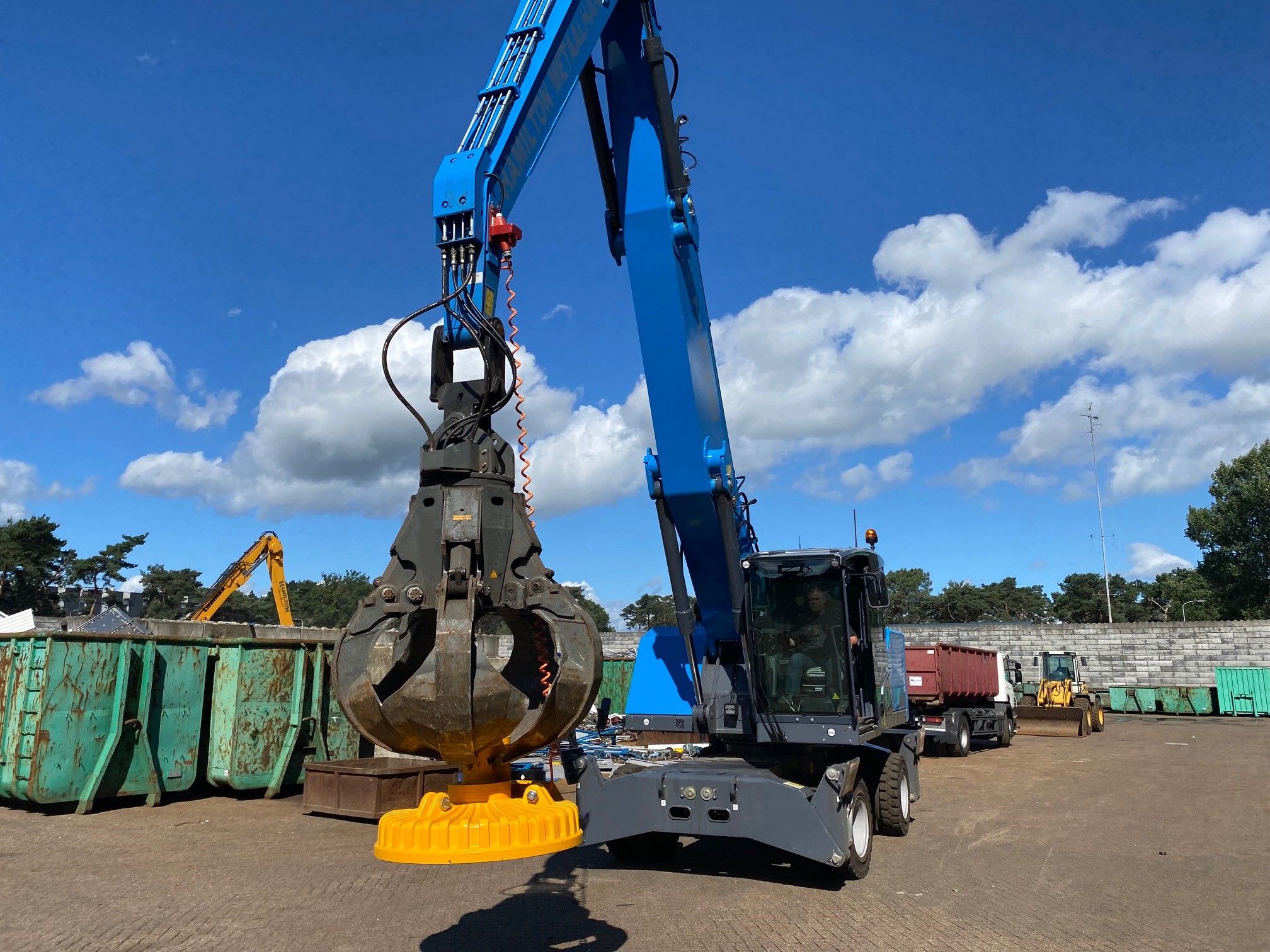 Contact
K.W. Supply Magneetsystemen B.V. Ophemertstraat 11
3089JD Rotterdam
The Netherlands